Welcome to Walk in Showers and Baths Ltd. We have been manufacturing baths and showers and offering bathroom installation for customers for over 25 years. We are not based in Plymouth, but this doesn't mean you shouldn't consider us. All of our baths and showers are held at our modern Shropshire warehouse, just off the M54, from where we can offer a 3 day competitive delivery to anywhere in the UK, Europe or dispatch World Wide.
For bathroom installations we cover the whole of the UK including Plymouth and have successfully installed walk in baths and showers in Plymouth for many happy customers over the years. The majority of our customers are the elderly or disabled but we cater to families which don't have any extra needs. It doesn't matter what part of the country you are from, we are one the the UK's leading manufacturer and installer of walk in showers and baths for the elderly and disabled. We do our utmost best to provide the very best bathroom installation service possible for all of our customers in Plymouth and surrounding areas.
Having been in this industry for some time we know exactly what questions to ask you to ensure you get the bathroom that suits your needs and future needs. There are lots of things that need to be taken into consideration when choosing a walk in shower. We can take the headache away and ensure you get the very best bathroom installation at the very best price.
Walk in Baths Plymouth
We have a great range of walk in baths Our best selling walk in baths are our Chelsea and Mayfair models which are below: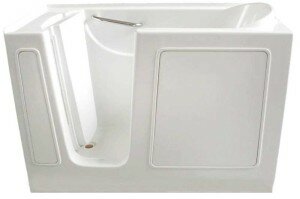 The Chelsea Walk in Bath comes as standard with stainless steel frame, heavy duty reinforced door system, contoured, built in seat, white or biscuit colour. Also available the whirlpool system with pneumatic control for pump, 2HP tee heater and 6 adjustable water Jets.
The mayfair bath is a great walk in bath the whole family can use. It comes in the same size as a conventional full-length bath (1700 mm and 1500 mm) but has the advantage of the walk in facility provided by a door at one end. The door can be either side making it adaptable to most bathrooms.
Walk in Showers and Wet Rooms
Perhaps you would prefer a walk in shower? We fit a wide range of walk in showers in all shapes and sizes and wet rooms with wheelchair access.
A level access shower can be fitted almost anywhere. You can have your bath removed and a level entry shower tray installed, without disturbing the rest of your bathroom.
Bathroom Accessories
We have an extensive range of modern bathroom accessories including shower chairs grab rails, raised toilets, vanity units and much more.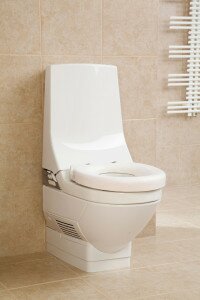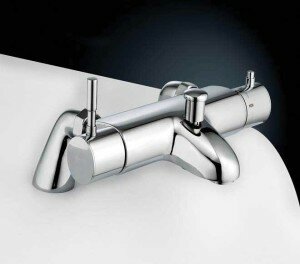 Request Free Brochure & Prices
Contact us on 0800 612 5954 or you can email us at info (at) walkinshowersandbaths (dot) co (dot) uk or fill out the form on the right and someone will be in touch soon.
Whatever your needs, we make your bathroom dreams come true