Walk in Baths & Showers Yorkshire
If you live anywhere in Yorkshire and are looking for walk in showers, walk in baths or wet rooms, we can help.  Walk in Showers and Baths Ltd have been manufacturing and installing quality bathrooms for customers for over 25 years all across the UK in areas including areas such as North Yorkshire, West Yorkshire, East Yorkshire and South Yorkshire. We are based in the Midlands but  have a team that covers the whole of the UK including the Yorkshire area. Our delivery in the UK is just 3 days regardless of where you are located. So if you want a bathroom installed fast, look no further.  We can either deliver your shower in 3 days or if you want a bathroom installation, once you have ordered it will be installed the very next week.
We have successfully installed walk in showers in Yorkshire for many happy customers over the years.  It doesn't matter what part of the country you are from, we are one the the UK's leading manufacturer and installer of walk in showers and baths for the elderly and disabled. We do our utmost best to provide the very best bathroom installation service possible for all of our customer in Yorkshire and surrounding areas.
Having been in this industry for some time we know exactly what questions to ask you to ensure you get the bathroom that suits your needs. There are lots of things that need to be taken into consideration when choosing a walk in shower. We can take the headache away and ensure you get the very best installation at the very best price.
Why choose us?
We may not be based in Yorkshire but we are not far away.
We manufacture all our baths using the best quality fibreglass and by using the latest technology and materials.
Find out why are showers and baths are the best here.
Walk in Baths direct from the us, the manufacturer.
Over 100 models to choose from.
Order this week, installed in next couple of weeks.
Free advice
Over 25 years experience.
Care Home Division
We have particular knowledge and expertise within the care sector and offer a special range of over 100 low level, easy access shower cubicle sizes and designs. We are a dedicated and caring company with many years experience offering assistance with practical advice to everyone concerned with the choosing of a bathing solution prior to its installation.
Whether you are an OT, Care or Residential Home Procurer , the Owner, Designer, Architect, LA or a resident, we have the experience to ensure you choose the correct product for your bespoke application at an affordable price.
A level access shower can be fitted almost anywhere. You can have your bath taken out and a level entry shower tray installed, without disturbing the rest of your bathroom. Disabled shower enclosures come in a wide range of sizes with shower screens to suit all. Choose from half-height, bi-folding shower doors to frosted full height screens with grab bars.
We have a great range of walk in showers and wet-rooms for all tastes and needs. Walk-in showers offer the ultimate showering experience, ideal for those who would prefer level access showers. Many people have busy lifestyles which makes them ideal, but also they are perfect for those that have mobility issues.
All of our walk in shower enclosures are made to a high quality and feature toughened glass which provides complete peace of mind. Take a look through our range of walk in shower enclosures below.


The Lux Monaco Alcove walk in shower range has an extensive choice of sizes and is very easy to install. This has been a long-term favourite with our customer and bathroom fitters alike.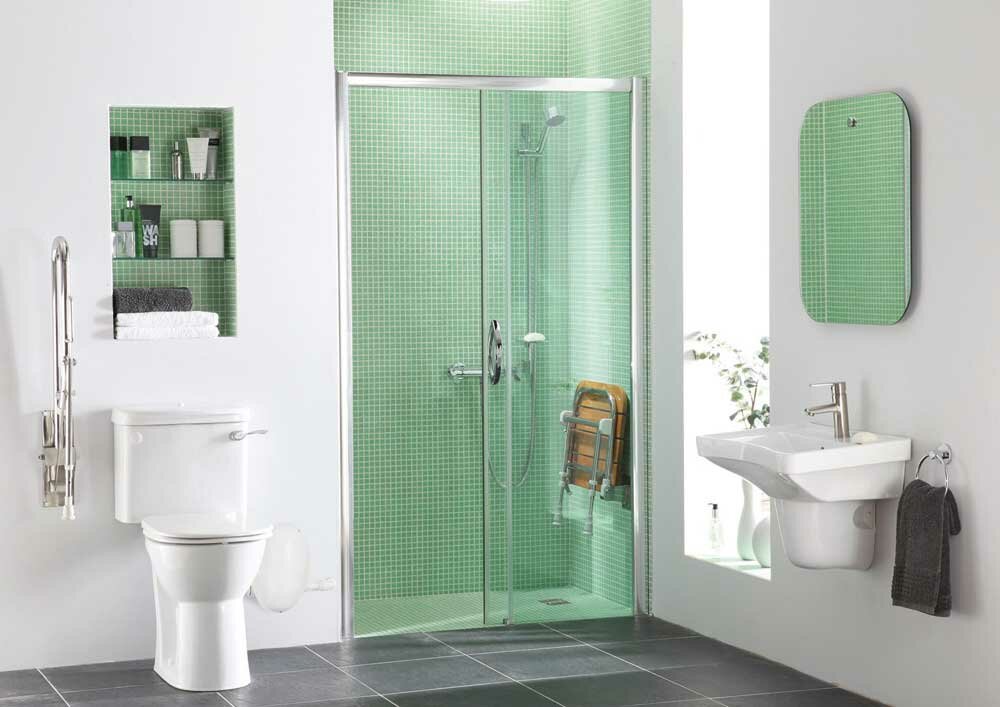 The Lux Monaco Recessed walk in shower is the perfect combination of style and practicality and is suitable for the whole family.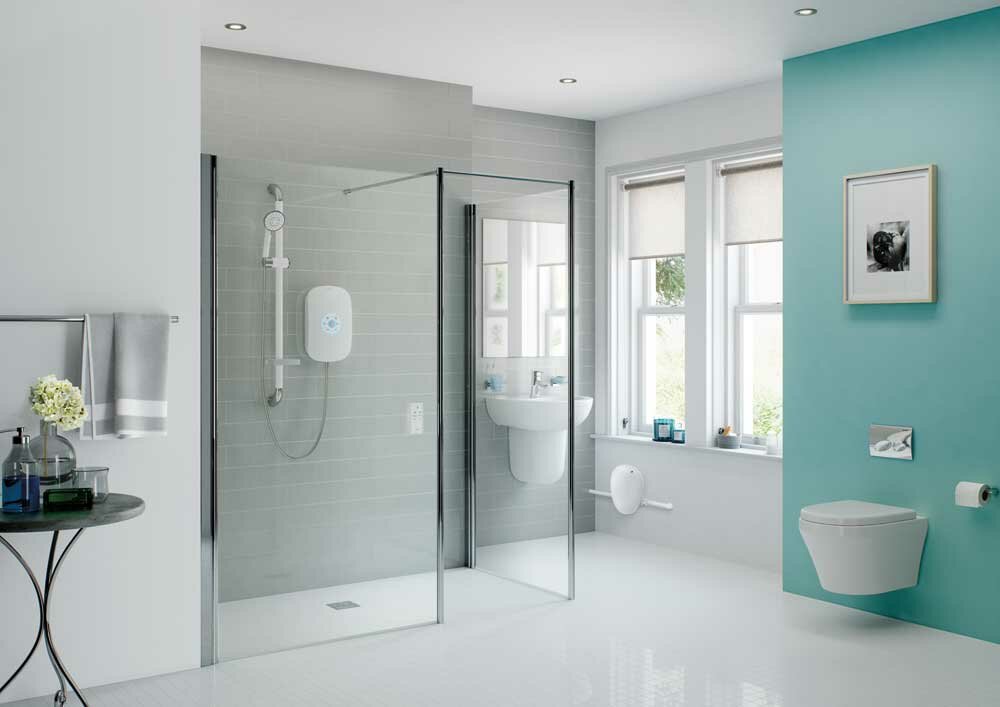 The Lux St Tropez walk-in shower makes excellent use of space and helps you create a wet floor shower area and multi-user bathroom.
The Lux Chateau walk in shower performs superbly and looks even better to create a truly aspiration yet functional showering experience and can be used with a wide range of tiles and finishes.
The Majestic Shower screens are designed specifically for the mobility and domestic markets and are both extremely practical and stylish. Exceptional drainage.
Windsor Shower Enclosures are ideal for any room or bedroom. The absence of sealant and grout makes the shower cubicle virtually maintenance free.
The Sandringham Wet Room is completely sealed and watertight. It includes an under-floor shower tray that collects and drains the shower water and allows your floor to be tiled however you want to give a luxurious, fully tiled or cladded bathroom.
Walk in Baths

The frame is the important part of a walk-in bath. All of our baths are stainless steel and welded together which will prevent from rusting and ensure ridigity and longevity of the bath. Each bath has three layers of high gloss gelcoat (most walk in baths only have one), and we apply four layers of high-efficiency glass-fibre which is used to build up the thickness of the whole body (again most walk-in baths only have two). Around the back and corners we apply five layers and six on the floor area. None of our competitors do this.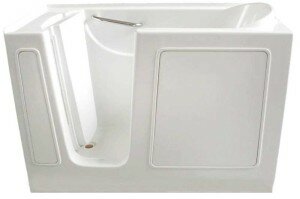 The Chelsea Walk in Bath comes as standard with stainless steel frame, heavy duty reinforced door system, contoured, built in seat, white or biscuit colour. Also available the whirlpool system with pneumatic control for pump, 2HP tee heater and 6 adjustable water Jets.
The Regency Walk in Bath has a stainless steel frame, slip resistant floor and a hand operated pop up waste. With a heavy duty reinforced door which can be placed either side. Resin coated gloss finish and free standing stainless steel support frame with adjustable leveling feet.
Request Free Brochure & Prices
So if you are looking for a walk in shower in Yorkshire or a walk in bath, and have any questions, don't hesitate to give us a call, our friendly experienced team will be more than happy to help.
Call us on 0800 612 5954 or drop us an email: info (at) walkinshowersandbaths (dot) co (dot) uk
Areas Covered: Calderdale, Bradford, Leeds, Wakefield,  Kirkless, York, Richmond, Huddersfield, Doncaster  and the rest of Yorkshire