Welcome to Walk in Showers and Baths Ltd. If you are looking for walk-in baths and showers Suffolk, you have come to the right place. We have been manufacturing and installing quality walk in shower enclosures and baths for the elderly and disabled for over 25 years. As a company we are based in Telford, Shropshire, but serve the whole of the UK including Suffolk.
We believe we are the best in the UK because we manufacture all our baths using the best quality fibreglass and by using the latest technology and materials.
Click here to find out why are showers and baths are the best
Because we really care about our customers and understand the headache people have in choosing the right bathroom, we help in every step of the way. Having been in this industry for some time we know exactly what questions to ask you to ensure you get the bathroom that suits your bathing needs and future needs. There are lots of things that need to be taken into consideration when choosing a walk in shower.
We have a large range of low level, easy access walk in showers and wet rooms all with wheelchair access in many shapes and sizes.
Accessories includes shower chairs, grab rails, raised toilets etc.
Believe it or not, level access showers can be fitted almost anywhere. You can have your bath removed and a level entry shower tray installed, without disturbing the rest of your bathroom.
Our disabled showers provide easy access for those with disabilities including access for wheel chairs.
We are UK specialists in disabled showers or mobility showers for those with disabilities in the home or care environment. We have years of experience and knowledge to help you find the perfect practical bathing solutions for your assisted bathing, and special need showers together with a variety of cubicle's and accessories.
Walk in Showers and Wet Rooms
Walk in showers provide a safe and relaxing shower for anyone who is disabled, elderly or just in need of easy access. Each of the walk in showers range have adjustable seats for you to sit on and there are grab rails and other accessories available. From a standard walk in shower enclosure to a dedicated wet room, here you'll find a diverse range of walk in showers perfect for any home:
The Lux Monaco Alcove walk in shower range has an extensive choice of sizes and is very easy to install. Lux Monaco Alcove is a long-term favourite with our customer and bathroom fitters alike.

The Lux Monaco Recessed walk in shower is the perfect combination of style and practicality, with plenty of options making it suitable for the whole family. Suitable for all floor types, upstairs or downstairs.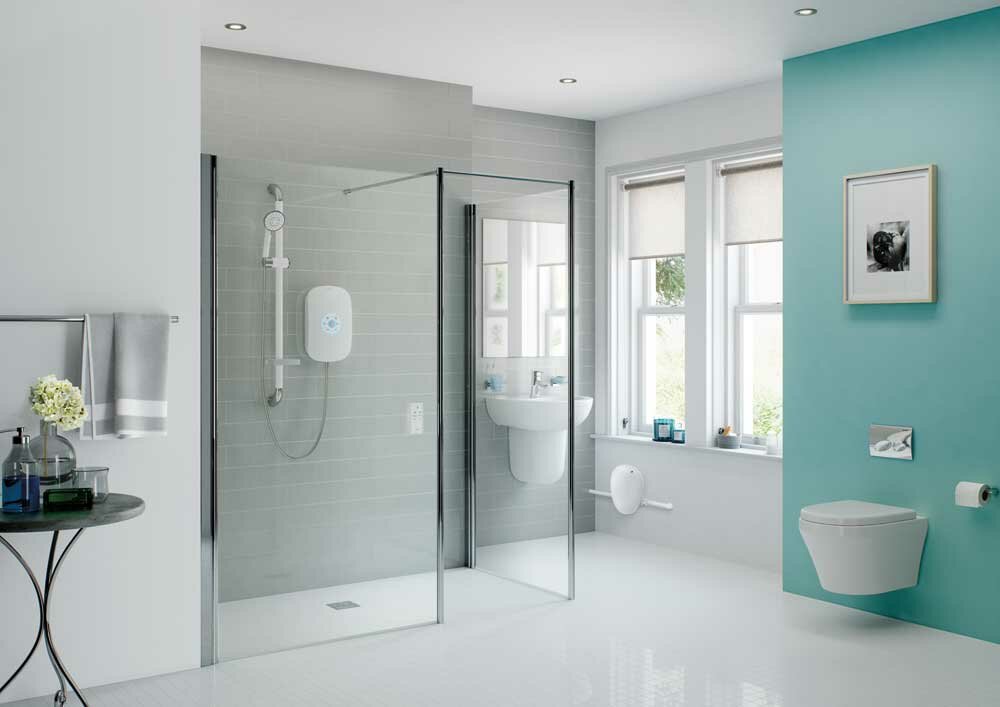 The Lux St Tropez walk-in shower makes excellent use of space and helps you create a wet floor shower area and multi-user bathroom.

The Lux Chateau walk in shower performs superbly and looks even better to create a truly aspiration yet functional showering experience and can be used with a wide range of tiles and finishes.
The Majestic Shower screens are designed specifically for the mobility and domestic markets and are both extremely practical and stylish. Exceptional drainage.
The Sandringham Wet Room is completely sealed and watertight. It includes an under-floor shower tray that collects and drains the shower water and allows your floor to be tiled however you want to give a luxurious, fully tiled or cladded bathroom.
Walk in Baths Suffolk
When it comes to walk in baths the most important thing is the frame. All of our baths are stainless steel and welded together which will prevent from rusting and ensure ridigity and longevity of the bath. Also each bath has three layers of high gloss gelcoat (most walk in baths only have one), and we apply four layers of high-efficiency glass-fibre which is used to build up the thickness of the whole body (again most walk-in baths only have two). Around the back and corners we apply five layers and six on the floor area. None of our competitors do this.
Take a look through our Walk in Baths sections below, if you still need help, give us a call and our friendly team will give you all the help and advice you need to choose the correct model.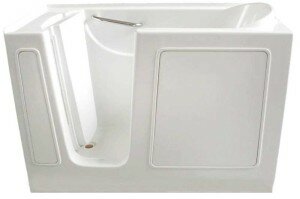 The Chelsea Walk in Bath comes as standard with stainless steel frame, heavy duty reinforced door system, contoured, built in seat, white or biscuit colour. Also available with a whirlpool system.
The Regency Bath has a stainless steel frame, slip resistant floor and a hand operated pop up waste which eliminates having to bend down to insert the plug. The heavy duty reinforced door can be placed either side and comes in white or biscuit.
The mayfair bath is a great walk in bath the whole family can use. It comes in the same size as a conventional full-length bath (1700 mm and 1500 mm). The door can be either side making it adaptable to most bathrooms.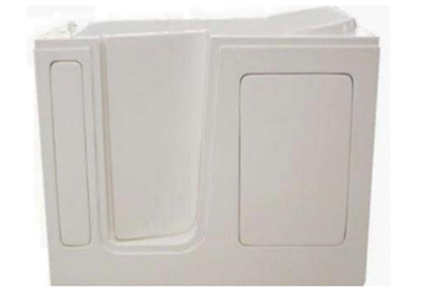 The Lancaster Walk in Bath comes as standard with stainless steel frame, heavy duty reinforced door system, takes 45 gallons of water and comes with a grab rail. Also available as a whirlpool system
Request Free Brochure & Prices
So if you are looking for walk in showers in Suffolk and have any questions, call us free on 0800 612 5954 or you can email us at info (at) walkinshowersandbaths (dot) co (dot) uk or fill out the form on the right and someone will be in touch soon.
Areas Covered:Ipswich, Leiston, Lowestoft, Felixtowe, Haverhill, Stowmarket, Beccles, Mildenhall, Woodbridget, Lakenheath, Halesworth, Leiston, Bungay, Needham Market, Thurston, Aldeburgh, Southwold and the rest of Suffolk.