Walk in Showers and Baths Birmingham
Welcome to Walk in Showers and Baths Ltd. We have been manufacturing and installing walk in baths and shower for the elderly and disabled for over 25 years. We are not far away from Birmingham as we are just off the M54 in Telford, Shropshire. So if you are looking for an experienced bathroom installation company in the Birmingham area do please consider us. Sometimes you have to go further afield to get the best company to do the best job at the right price. This is why people all around Birmingham and the rest of the UK come to us.
We have one of the largest ranges of walk in baths, showers and wet rooms for the elderly or disabled in the West Midlands. We have been supplying assisted baths for hospitals and care homes for many years now. We can now offer installation of our assisted and independent bath ranges into domestic properties. Take a look through our full ranges below:
Walk in Shower Enclosures
Walk-in shower enclosures offer the ultimate showering experience and are ideal for those who would prefer level access showers whether that is due to a busy lifestyle or for those that have mobility issues. Perhaps an older member of the family has mobility issues or you have a disabled family member and you all what a bathroom which is practical yet still stylish. Below are a couple of the shower enclosures we can offer.
The Lux Monaco Alcove walk in shower range has an extensive choice of sizes and is very easy to install. This is a long-term favourite with our customer and bathroom fitters alike.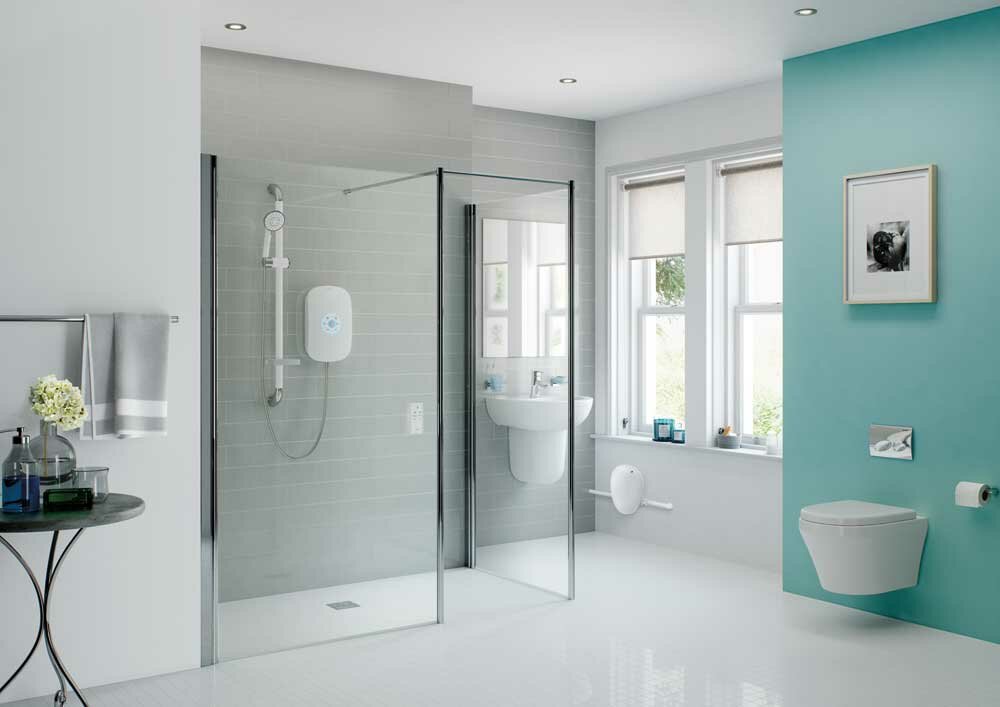 The Lux St Tropez walk-in shower makes excellent use of space and helps you create a wet floor shower area and multi-user bathroom.
Walk in Baths
We offer a wide range of high quality Walk-in Baths to suit all your needs. Walk in baths will enhance your independence and ability to look after yourself and hygiene. If you have difficulty getting into traditional baths, but you find showers do not offer the comfort and relaxation you need, then a walk-in bath is the solution to your problems. Take a look at our walk in bath range below. Our best selling walk in baths are our Chelsea and Mayfair models.
Why we believe our walk in baths are the best
The frame is most important when it comes to good quality walk in baths. All of our baths are stainless steel and welded together which will prevent them from rusting and will ensure ridigity and longevity of the bath. Also each bath has three layers of high gloss gelcoat (most walk in baths only have one), and we apply four layers of high-efficiency glass-fibre which is used to build up the thickness of the whole body (again most walk-in baths only have two). Around the back and corners we apply five layers and six on the floor area. None of our competitors do this.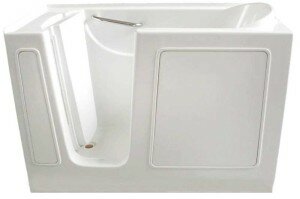 Our Chelsea Walk in Bath comes as standard with stainless steel frame, heavy duty reinforced door system, contoured, built in seat, white or biscuit colour. Also available the whirlpool system with pneumatic control for pump, 2HP tee heater and 6 adjustable water Jets.
Our Regency Bath has a stainless steel frame, slip resistant floor and hand operated pop up waste which eliminates having to bend down to insert the plug. The heavy duty reinforced door can be placed either side. Resin coated gloss finish and free standing stainless steel support frame with adjustable leveling feet.

Disabled Showers & Wet Rooms
We have particular knowledge and expertise within the care sector and offer a special range of over 100 low level, easy access disabled showers and wet rooms
The Sandringham Wet Room (right) is completely sealed and watertight. It includes an under-floor shower tray that collects and drains the shower water and allows your floor to be tiled however you want to give a luxurious, fully tiled or cladded bathroom.
Bathroom Accessories
We have a great range of bathroom accessories including full height pedestal and basins, vanity units, raised height WCs, shower mixers, shower chairs, grab rails, raised toilets and bath lifts.

Request Free Brochure & Prices
So if you are looking for walk in showers or baths in Birmingham and have any questions, don't hesitate to give us a call, our friendly experienced team will be more than happy to help.
Call us on 0800 612 5954 or drop us an email at info (at) walkinshowersandbaths (dot) co (dot) uk
Areas Covered:Aston, Bartley Green, Soho, Sheldon, Boldmere, Smethwick, Kings Heath, Solihull, Yardley, Northfield, Bearwood, Handsworth, Stechford, Tyseley, Shirley, Perry Bar, and the rest of Birmingham.
Whatever your needs, we make your bathroom dreams come true