Walk in Showers, Baths and Wet Rooms for Sheffield
Welcome to Walk in Showers and Baths Ltd.  We have been manufacturing baths and showers and offering bathroom installation for customers for over 25 years.  We are not based in Sheffield but if you are looking for walk in showers Sheffield read on. All of our baths and showers are held at our modern Shropshire warehouse, just off the M54, from where we can offer a 3 day competitive delivery to anywhere in the UK, Europe or dispatch World Wide.
For bathroom installations we cover the whole of the UK including the area of Sheffield.  We have successfully installed new bathrooms in Sheffield for many happy customers over the years. Our main customers are the elderly or disabled but we cater to families which don't have any extra needs. It doesn't matter what part of the country you are from, we are one the the UK's leading manufacturer and installer of walk in showers and baths for the elderly and disabled. We do our utmost best to provide the very best bathroom installation service possible for all of our customers in Sheffield and surrounding areas.
Having been in this industry for some time we know exactly what questions to ask you to ensure you get the bathroom that suits your needs and future needs. There are lots of things that need to be taken into consideration when choosing a walk in shower. We can take the headache away and ensure you get the very best bathroom installation at the very best price.
Why choose us?
We manufacture all our baths using the best quality fibreglass and by using the latest technology and materials.
Find out why are showers and baths are the best here.
Walk in Baths direct from the us, the manufacturer.
Family run national company
Over 100 models to choose from.
Order this week, installed in next couple of weeks.
Free advice
Over 25 years experience.
Click here for installation cost information
Walk in Shower Enclosures
Walk-in shower enclosures offer the ultimate showering experience. They are ideal for those who would prefer level access showers whether that is due to a busy lifestyle or for those that have mobility issues. Perhaps an older member of the family has mobility issues or you have a disabled family member and you all what a bathroom which is practical yet still stylish.

The Lux Monaco Alcove walk in shower range has an extensive choice of sizes and is very easy to install. This is a long-term favourite with our customer and bathroom fitters alike.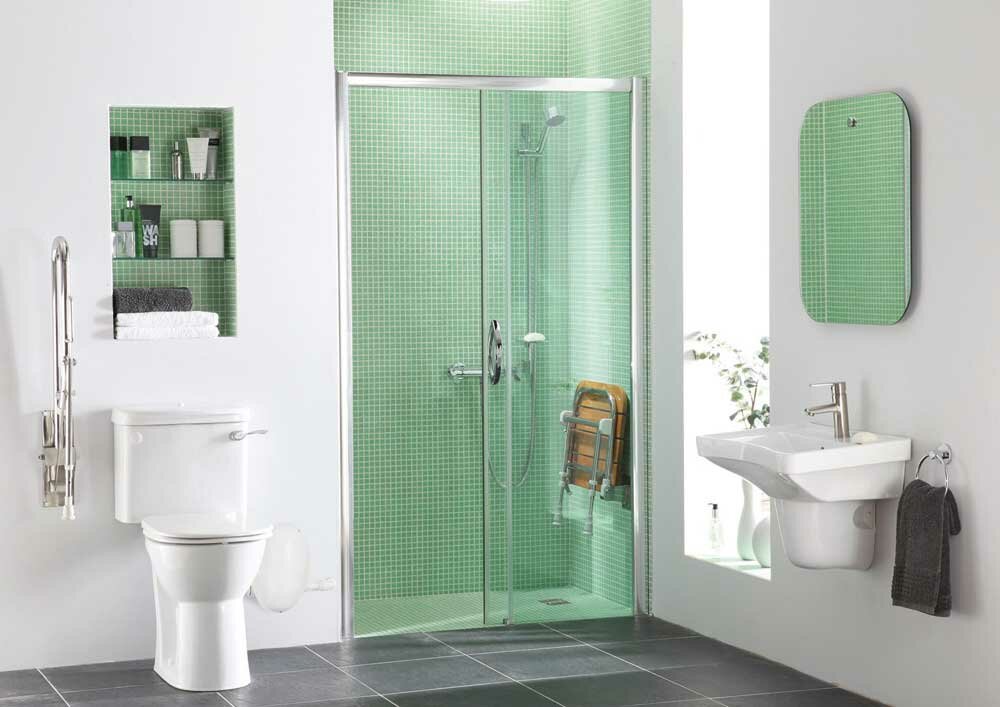 The Lux Monaco Recessed walk in shower is the perfect combination of style and practicality and is suitable for the whole family.
Wet Room Installation Sheffield
Perhaps your looking for wet room installations. Wet rooms are becoming more popular because they are a great way to create a stylish and practical bathing space. As well as looking great, they are very practical and can also adds value to your home.  Wet rooms can work well for small bathrooms and for a second bathroom or on suite.
Here at WISAB we will tell you all the best options and show you our huge ranges of styles which work with all budgets.
The Westminster wet room is completely sealed and watertight.  It includes an under-floor shower tray that collects and drains the shower water and allows your floor to be tiled however you want to give a luxurious, fully tiled or cladded bathroom. Click on the image or title above to see full features.

The Lux St Tropez wet-room is extremely stylish and makes excellent use of space and helps you create a wet floor shower area and multi-user bathroom. Click on the image or title above to read more information.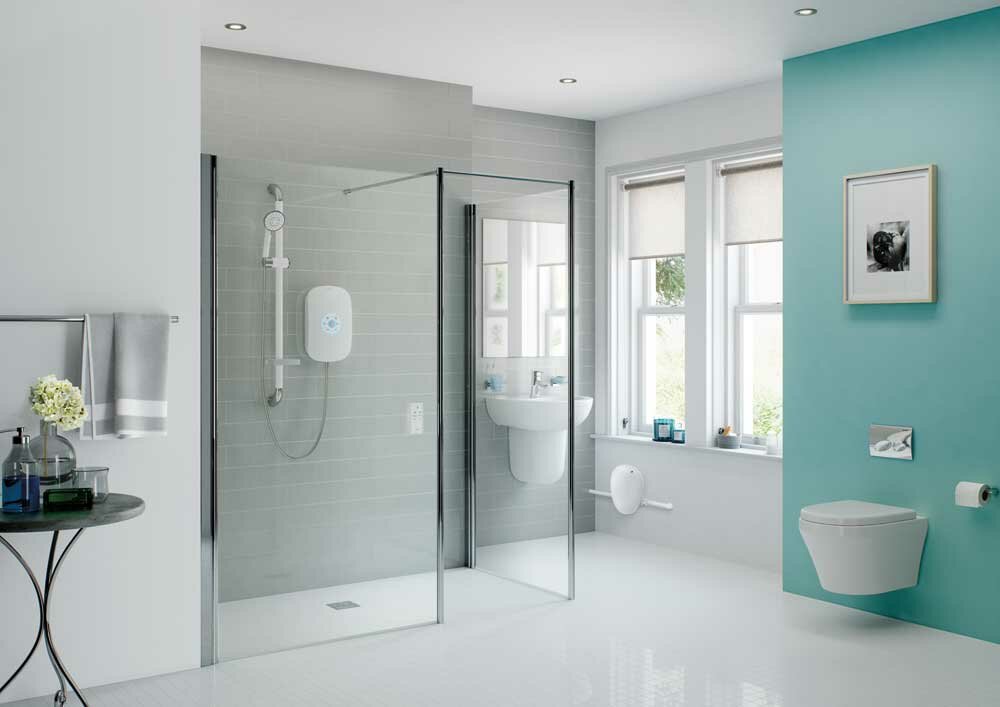 The Sandringham wet-room is another wet-room that is completely water tight and sealed. Again it is extremely stylish and practical, therefore making it perfect for the whole family to use. Click on the image or title above to read more information.
Advantages of a Wet Room
Creates a contemporary look super-stylish
Adds value to your home
Ideal for small bathrooms
Easier to clean
Request Free Brochure & Prices
For more information and advice on all our disabled bathrooms Sheffield, phone us free on 0800 612 5954, or for those in the North call 0161 870 2545 for the South call 0207 101 9340, for Midlands call 01952 457 991.
Or you can email us at info (at) walkinshowersandbaths (dot) co (dot) uk or fill out the form below and someone will be in touch soon.

Walk in Baths
Our walk in baths are split into three categories,
Our Carefree Bathing Range is aimed for those in their own homes with lots of mobility. Our Independent Bathing Range is aimed for those in their own home with limited mobility but want to remain independent. Finally our Assisted Bathing Range is aimed for those in hospitals, nursing homes and even annex's or extensions to family's homes who's mobility is very limited or none existent and are being cared for at home.
Disabled Showers & Wet Rooms
We have particular knowledge and expertise within the care sector and offer a special range of over 100 low level, easy access
disabled showers
and
wet rooms
We are a dedicated and caring company with many years experience offering assistance with practical advice to everyone concerned with the choosing of a bathing solution prior to its installation. Whether you are an OT, Care or Residential Home Procurer, the Owner, Designer, Architect, LA or a resident, we have the experience to ensure you choose the correct product for your bespoke application at an affordable price. A level access shower can be fitted almost anywhere.
Bathroom Accessories
We have a great range of bathroom accessories including full height pedestal and basins, vanity units, raised height WCs, shower mixers, shower chairs, grab rails, raised toilets and bath lifts.

Request Free Brochure & Prices
For a free brochure contact our North Hotline 0161 870 2545 or fill out the form on the right or drop us an email at info (at) walkinshowersandbaths (dot) co (dot) uk

Towns Covered:
Hillsborough, Stannington, Chapeltown, Broomhill, Firth Park, Dore and Totley, Gleadless Valley, Walkley, West Ecclesfield, Fulwood, Woodhouse, Burngreave, Central, Birley and the rest of Sheffield.
Whatever your needs, we make your bathroom dreams come true